I arrived yesterday into Heathrow and after a fairly speedy experience through passport control, hopped into a car and headed for the two-hour excursion to Eastbourne. I'm here again in England (after two weeks at home) for a fabulous docent trip through Sussex. We're staying at the amazing Grand Hotel Eastbourne, and after just one night, it's hard to imagine staying at any hotel with less than five stars (at least, when traveling for business!)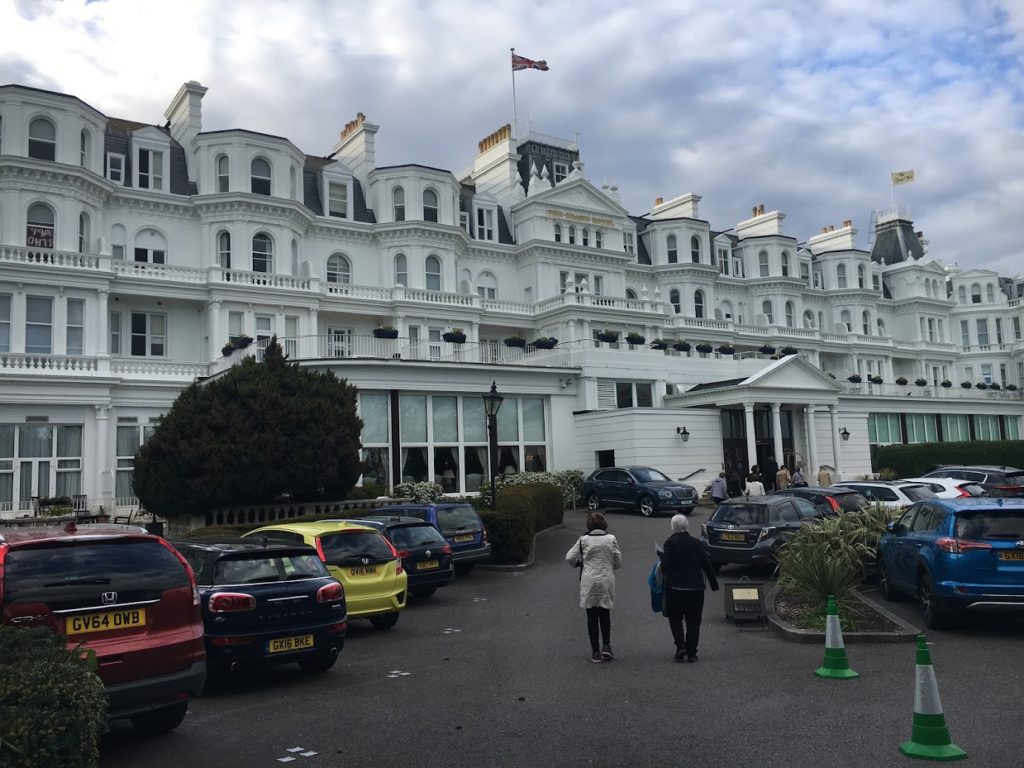 The Towner Art Gallery was a great way to start this week-long trip with our YCBA docents. They have a very robust educational program that is fully integrated into the museum — from the display of local K-12 student art in their Draw Me In exhibition to tours of storage for students, it's all there. They have a rotating gallery space that the director, Joe Hill, told us he wants to be curated by artists, taxi drivers, and environmental activists from nearby Brighton. What a breath of fresh air!
Christine Binnie

Joe Hill (left)

Publicly accessible curatorial library

The Weather Garden exhibition

Draw Me In exhibition

Fantastic

Seats in an elevator!
The entire bespoke building exudes creativity and accessibility, from the sensory room to the comfy benches in the elevators. Sure, we have a library. But they have a study space with books from curators' individual libraries. Imagine both the general public and specialized curators reading the same books! There's so much to appreciate and admire at the Towner Art Gallery, and I left feeling inspired and ready to take some of these ideas back to the YCBA.
After the Towner Art Gallery, we hopped in the bus for the trek to the Seven Sisters. There were sheep. There was wind. There were incredible vistas and pieces of wool flying around. Overall, a breathtaking (literally) experience.