Never in my wildest dreams (which must be pretty tame), did I ever think I would become a budding anglophile. For pretty much my whole life, I was told that England was "boring" by my father — the "Reynolds" of "Reynolds-Kaye" comes from him. Am not sure if this was some sort of rejection of his grandfather's homeland or just a predilection for the warmer and more "exotic" climates of Southeast Asia and the Pacific Islands, but in the end, it meant that I really had very little interest in anything British.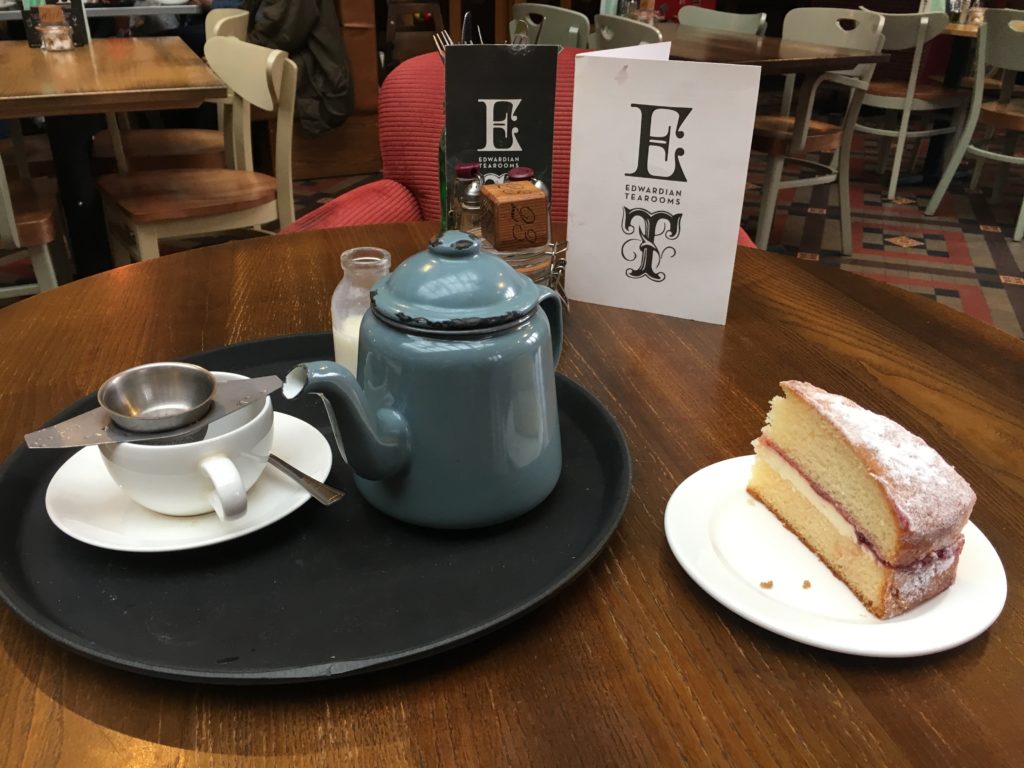 I was never one of those girls who read Jane Austen books and had the mildest infatuation with Prince William as a pre-teen. Shakespeare to me meant Leonardo DiCaprio as Romeo and even in college and graduate school, you never saw me in a British art history class — or, actually, they never offered that on the West Coast. As an adult, I did my best to become respectable and tried to get into Downton Abbey and the Great British Bake Off. I still associate fancy china, actual silverware, and brass knobbed wooden desks (like the one I'm writing on) as simply not for me.
Yet yesterday, I was seated at an extremely long table with white linen and silver candelabra with actual flames flickering off the tapered white ends of hand-poured candles. Eating off actual china with eight piece of differently sized forks, spoons, and knives in front of me. Along with our YCBA docents, I tucked into a two-hour three-course meal with decaf English Breakfast to top off a delicious meal.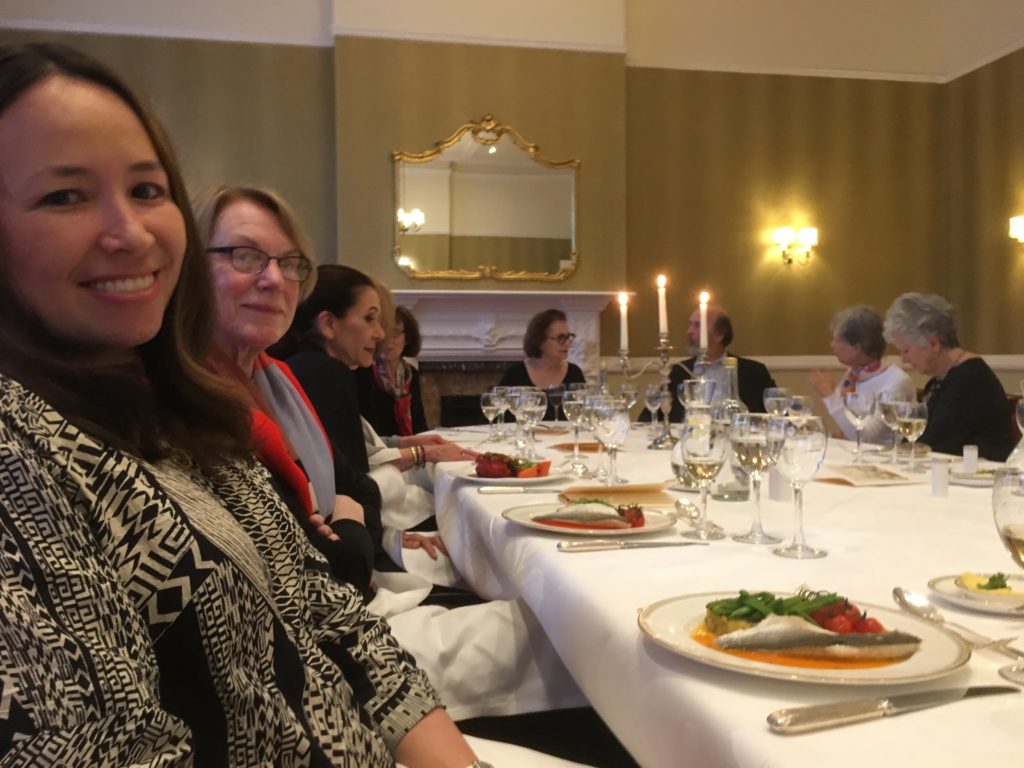 And the most shocking part of it all? I felt totally at home. If there's one thing that working at the YCBA will do, it will be to turn you into a reluctant anglophile. Yes, I admit it. This California girl is embracing her British blood alongside the Japanese and French sides. Sure, "British" still doesn't seem "exotic" to me, but at least it's more comfortable than it was before. I'm learning to take joy in a good strong cuppa, embrace manage the awkward and overstated politeness, and appreciate British art — which, after all, was Paul Mellon's goal to begin with.
Congratulations, Papa Mellon. You've done it. With me, at least.